Environmental Sustainability
We believe environmental sustainability and the need to manage our environmental impacts is essential. Provided below are details of initiatives JJ's Waste & Recycling has introduced to assist in achieving environmental goals both within our organisation and for our customers.
To ensure that our operations meet and where possible exceed environmental requirements, and that all staff consider the environment during their daily operations, we have included environmental management as part of the company's Integrated Management System (IMS).
Procurement (promotion of recycled content products)
Recycling
Energy conservation
Water conservation
Spill management
Waste management
JJ's Waste & Recycling has been at the forefront of innovation in New Zealand's waste management industry since 2000. Our innovative initiatives span all facets of our operations including:
Plant & Equipment Design and Manufacture
Service Delivery
Waste Disposal/Conversion Technologies
Public Awareness Initiatives
Innovative Plant & Equipment
The company's engineering division, JJR Engineering Pty Ltd, manufactures customised waste management plant and equipment for JJ's Waste & Recycling and its customers. This research and development division has been responsible for several world firsts in the waste management industry and has a history of reliable, innovative and functional design.
This ensures access to the latest in waste management technology, greater operational efficiencies, exceptional service and personalised waste solutions.
Innovative Service Delivery
JJ's Waste & Recycling places significant emphasis on promoting continuous innovation to improve service quality and protect the safety of staff, customers and the environment. The Company believes that the people who know the most about specific tasks/jobs are the employees that are undertaking them on a daily basis. JJ's Waste encourages two-way communications between staff and management to make suggestions with regards to:
Operational issues
Plant/equipment design and operation
Bin placement
Collection methods
Quality assurance
Documentation modifications (run sheets, corrective action requests etc.)
Work procedures/practice notes
Environmental management
Depots/workshops
Vehicles
Customer's sites
Customer Service
Procedures
Feedback
Timeliness waste conversion technology
JJ's Waste & Recycling is committed to providing our customers with the most sustainable waste recover/disposal options. Our most recent innovation waste management solution has been the inclusion of G-Force at our Wacol facility. G-Force is able to treat used oil, oily waters and sludges to produce oil that is suitable for re-refining. The technology that G-Force provides is the first of its kind in Australia, enabling JJ's Waste & Recycling to provide a more comprehensive used oil collection and treatment service to our customers. In addition JJ's Waste & Recycling currently partners with a number of like-minded organisations to provide a wide range of waste recovery and conversion technologies.

Ti-Tree
A BioEnergy facility representing the latest in bioreactor technology converts waste into clean energy.

CQ Compost
CQ Compost manufactures high quality agricultural compost much sought after by the cotton farmers in the Central Queensland area.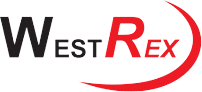 WestRex
The facility is designed to cope with the current and specific needs of the Coal Seam Gas (CSG) and related accommodation service industries.

Southern Oil
The Southern Oil Re-Refinery at Wagga Wagga removes all contaminants and worn additives from used oil to yield high quality base oil products, which are sold to manufacturers as the raw ingredient for production of new lubricating oils. A new a facility in Gladstone is due open in early 2014.

Pulpmaster
The Pulpmaster Australia solution has been to introduce Pulpmaster 5000, an environmentally-friendly and cost-effective system which eliminates huge quantities of food waste from commercial establishments by converting the waste into pulp. Pulpmaster Australia then collects the pulp slurry and processes it into organic fertiliser and biogas.