General Waste Management Services
To provide the most environmentally-friendly solution, general waste collected by JJ's Waste is disposed of in landfills equipped with systems to capture methane, one of the world's largest contributors to green house gasses, and convert this gas to energy for households around New Zealand.
By choosing JJ's Waste & Recycling as your waste collection contractor, you receive over 90 years' experience in the assessment and management of waste.
We have a range of general waste management solutions available, please see our Bin Options or Contact Us now for service options available in your area.
JJ's Waste can offer a range of General Waste solutions including;
Waste Management Compliance
Here at JJ's Waste, we take compliance with the law seriously. Your waste will be disposed of in compliance with all relevant legislation at appropriately licenced disposal facilities.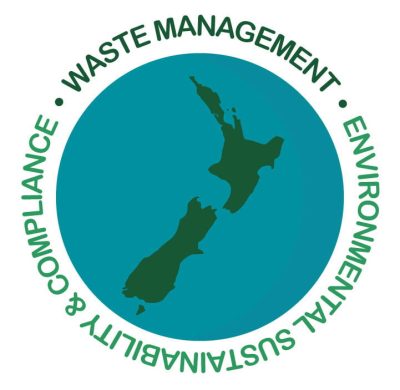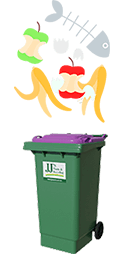 ORGANIC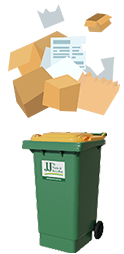 PAPER & CARDBOARD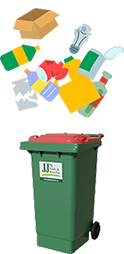 GENERAL WASTE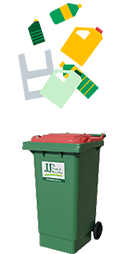 COMMINGLED
Converting Waste to Energy
JJ's Waste is also a joint partner in the Ti Tree BioEnergy facility located in Ipswich, Queensland. This innovative facility hosts the latest in bioreactor technology converting your waste into clean energy. Ti Tree provides clean energy to over 10,000 homes which is equivalent to removing 90,000 cars off the road or planting 60,000 hectares of forest.
To find out more, please visit the Ti Tree Bioenergy Facility.

Our General Waste Wheelie Bins
Not all services may be available in all areas. Please contact your local depot to check service availability.